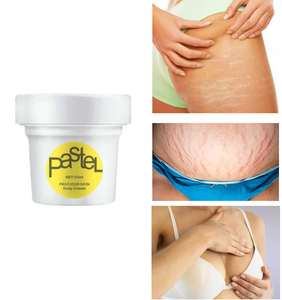 Natural Anti Cellulite Skin Firming Cream
Nobody wants to see ugly cellulite dimples on their buttocks, thighs, and lower abdomen when they look in the mirror. But hiding it can be tough. That's why our Cellulite Cream includes ingredients associated with helping reduce the appearance of cellulite, such as mineral & fruit extracts and natural oils.
It's hypoallergenic, non-comedogenic, and free of parabens to ensure it is safe for all skin types. All of our creams are cruelty-free and are not tested on animals.
This breakthrough, rich body cream works with the body's natural 24-hour circadian rhythms. It is clinically proven to reinforce the skin's structure and improve the appearance of cellulite. 
Gently massage into areas of concern (thighs, hips, buttocks, stomach, and waist) nightly using a circular motion. 

Great for Men or Women!