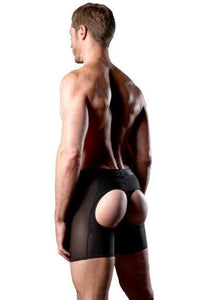 Men's Butt Lifting Enhancing Briefs
So why should you try butt lifting underwear if you're a man? Yes, the whole butt thing is very much aimed at women these days, but did you know that most women love to check out guys with good looking butts?
Guys, this means that if you have a nice looking butt, you are probably going to get a bit more female attention, and maybe even some admiration! This is why we don't have any qualms in promoting butt lifting underwear as an option for the males out there.
Add a pep to your step. Fight gravity and rise up to any occasion with the support of an instant butt lift!
It's all you. Feel confident in your own skin. Work with what you got and look better than ever.
Our little secret. Undetectable and invisible to the eye under all clothing.
Butt lifting underwear is a butt enhancing underwear, but it's different to padded underwear.
We Know that padded underwear doesn't appeal to you because you don't like the idea of carrying around extra padding material, our butt lifting underwear is for you. With butt lifting underwear, there is no added padding. Instead, the fabric of our Butt Booster is cleverly designed in order to boost your natural assets to give you a better and more improved all-natural look.
The actual 'lifting' happens due to specially designed fabrics and careful placement of elasticity, all carefully constructed to enhance the size and shape of your butt by adding support where it is needed to create a bit of extra lift.